Savi W440 UC USB DECT headset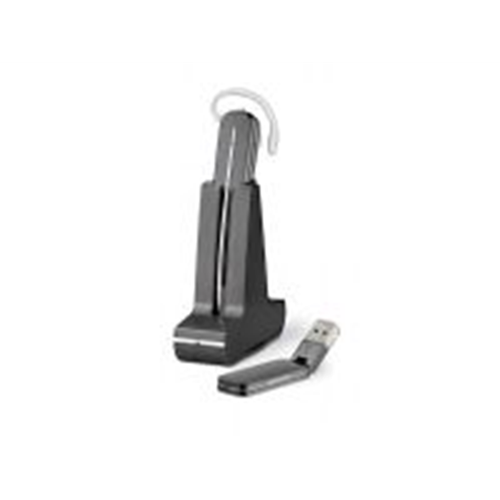 The Savi W440 is the lightest headset on the market and part of Plantronics pioneering portable DECTrange.
You can wear it in any of three different ways to match your personal style and it has a 120 metre wireless range so you can roam freely around the office and multitask. Its hot swappable batteries* can be changed mid-conversation, enabling unlimited talk time, and it also features outstanding sound quality with natural-sounding DSP and wideband audio.
The Savi 440 wireless headset is ideal for users in campus-like business environments, using a laptop for voice calls and multimedia, and can even connect up to four different Savi headsets to the same call.
Additional battery sold separately.
CHECK DE COMPATIBILITEIT OP HTTPS://WWW.PLANTRONET.COM/NL/VERENIGBAARHEID.HTML
1

op voorraad
Vóór 16.00 besteld, de volgende werkdag geleverd